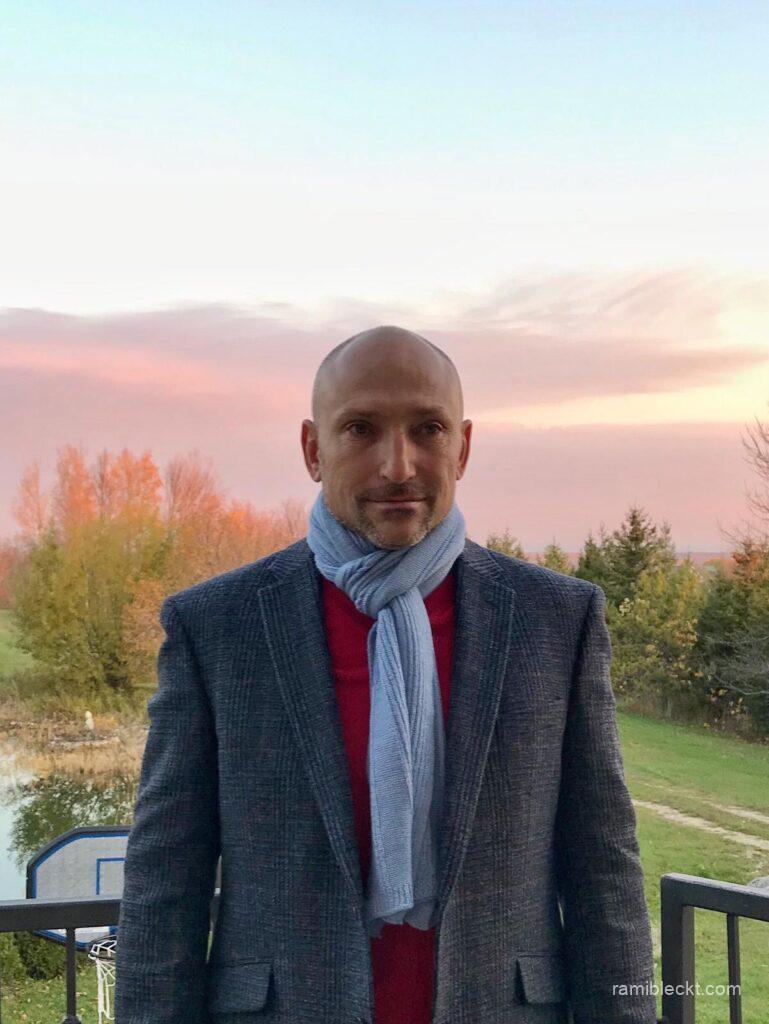 Rami Bleckt is a writer, Doctor of Philosophy (PhD), Doctor of Psychology (PhD), psychic Vedic Astrologer. He is a consultant for the heads of major companies. He successfully conducted seminars and business trainings for top managers and the executive figures of gigantic corporations. Rami is independent spiritual teacher, who combines ancient wisdom with modern best scientific researches.
_______________________________________________________________________
Education
Now a successful psychologist, writer, spiritual teacher and a father of four, Rami (started out) as a student in the military academy in St. Petersburg.
In the military academy, Rami has studied a lot of psychology and familiarisation with different psychological techniques has led him to outstanding achievements in sports – he was given the title of Master of Sports in several disciplines. These techniques also helped improve the quality of his learning at the Academy. Together, these resulted in a fundamental trust in the power of psychological methods, and a conviction that our subconscious and our internal state of mind have a great influence on our lives.
During his studies, Rami began reading Christian literature, and later Eastern philosophy and other religious books. After his graduation from the Academy, he served as an officer in Airborne and Special Forces. He started to learn the basics of religions and continued studying sports psychology, wrote articles, and was an active member of the military scientific society. Plunging deeper into the studies of yogic practices and Vedic literature, he realized that they were the basis of successful psychological techniques used by his teachers in the Military Academy. This sparked a much more profound interest in the wise legacy, left to the world by the ancient India.
Rami's spiritual teachings
Having taken serious interest in Vedic knowledge, Rami left military service and spent the next five years living as a monk.
During that time, he was travelling and stayed in different Ashrams in India and other countries. He studied spiritual practices, ancient Hindu astrology and medicine, and Eastern and Buddhist philosophy and psychology.
While continuing to study and work on his own character improvement, Rami started popularizing the received knowledge and wisdom. In 1995, he began giving personal consultations to people. He also began teaching the fundamentals of Eastern and religious psychology on college campuses. He started conducting the lectures and seminars that have since ignited great interest in Russia, Canada, the USA, Lithuania, Kazakhstan, Israel, and Great Britain and other countries.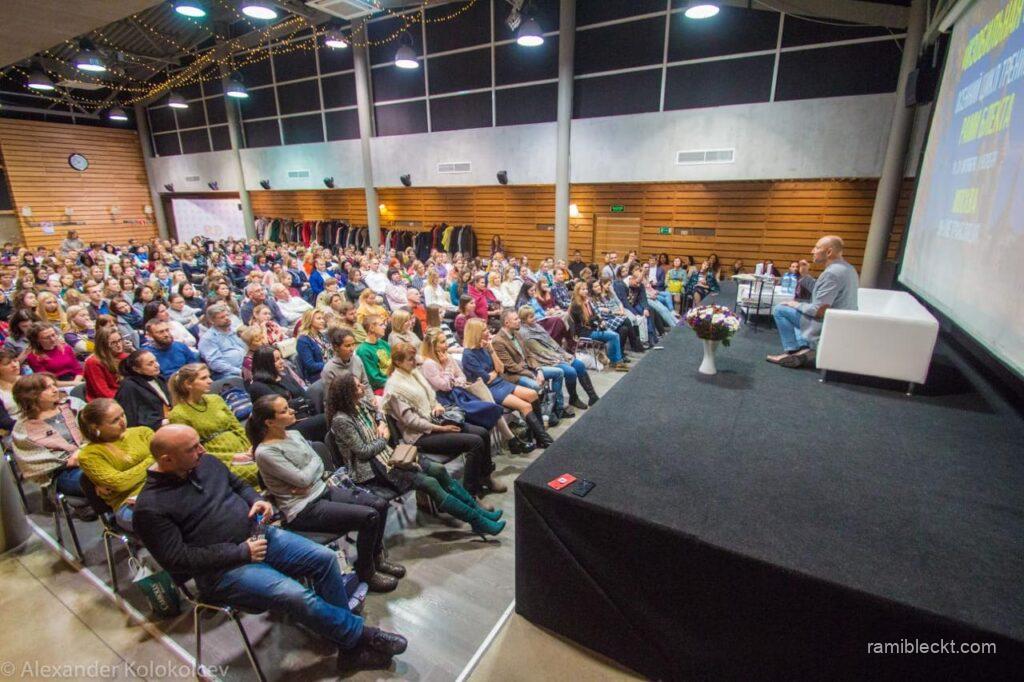 Courses and workshops by Rami Bleckt:
Easily Learning Vedic Astrology and Alternative Psychology Through Love
The Anatomy of Success
Vedic Astro-Psychology
Practical Techniques of Eastern Psychology for a Westerner
Alternative Psychotherapy
The Influence of the Planets on our Destiny and Health
Four Steps on the Way to Highest Harmony
The Alchemy of Happiness
Fast Personal Growth with the Help of Eastern Psychology
Ten Steps on the Path to Perfection
Harmony in Private Life
The Relationship Between Man and Woman
and more Rami Bleckt / Рами Блект
After a suggestion from the Russian Ministry of Internal Affairs, he has conducted volunteer lectures in hospitals, military quarters, prisons and educational institutions.
In May 2008, Rami Bleckt graduated from the American Vedic Research Institute, having completed a course in Vedic Astrology. The head of the Institute, Dr. Frouly, personally presented him his diploma as recognition for graduating the most prestigious Vedic education centre outside of India.
Rami has been studying Vedic Astrology for 20 years and consulting and teaching this ancient practice for more than 15 years now.
Achievements in spiritual teaching
In May 2014, during the 12th anniversary of ISHVARA school (International School of Vedic Astrology of Rami) an honorary guest and Rami's close friend David Frouly acknowledged the school as one of the largest and best in the world and the textbook "How to become a visionary or Self-Guide to true astrology" (2010) – one of the best Vedic astrology textbooks outside India.
In 2007 he was given the title of Jyotish Guru. That is the highest title for a Vedic astrologer and it was given to Rami by an Orissian school – one of the most well known and prestigious schools in India.
Rami is a holder of an international diploma "Yoga Teacher" from Shiwanda Swami ashram.
In 2009 Rami was elected the director of the Spiritual United Nation of Canada. The organization's objective is to unite truly spiritual people of the world, those who belong to different spiritual schools and movements and who are prepared to serve the less advantageous and society in general.
 In 2013 the International Сentre for Humanistic Pedagogy has granted Rami Bleckt the honorary title 'The Knight of the Humanistic Pedagogy". He was awarded due to his lectures, books, and magazines and also as an exception, as he is not a member of that organization.
According to the surveys of the Seminar Planet portal, in 2015 and 2016 Rami Bleckt ranked first among the 100 most famous modern teachers who have had made the most impact on people's self-development.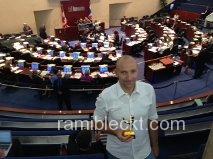 Research in psychology
While studying in the military academy, Rami Bleckt ended up as a part of an experimental group, which prepared officers for the Soviet Army Elite Paratroopers Brigades. Well-known military psychologists, psychotherapists and teachers were working with this select group of students. The goal was to try and answer such questions as 'what are one's limits when under extreme pressure? Does one's internal state of mind influence their ability to achieve specific goals? Is it possible to create a super- warrior from an average person by changing their internal state of the mind?
Rami has been seriously studying different kinds of psychology since 1987. He has lead the International School of Eastern Psychology for 15 years. Currently this course is lead by his students.
Rami was elected best teacher at the fifth international festival of Stars of Western and Eastern Psychology in 2004. In 2007, he received the international award of ALQUIMIA as Person of the Year in Workshop Trainings. (Details are available on the website www.premia-alhimia.ru).
Since 2006, every March Rami has been holding a festival of leaders of Eastern and Western psychology in Israel. By professional repute, this forum is considered one of the best in its category in the world.
Rami's written works
Rami Bleckt is the author of over 100 educational articles, ranging from research on consciousness and role of the subconscious to, the influence of the planets on the human psyche, the nature of the mind and its effect on our life, a correlation between one's fate and their character.
Rami also wrote a book titled "Destiny and Me". He regularly participates in mainstream radio and TV programs in several countries. His articles are constantly featured in popular newspapers and magazines.
Rami's bibliography includes:
Destiny and Me (2005)
Self-Guide to a wholesome personality – 10 steps on the way to health, happiness and success (2007)
Three Energies. The Forgotten Canons of health and harmony (2008)
How to reach an agreement with the Universe or On the Influence of The Planets on Destiny and Health (2009)
The Alchemy of communication. The art of listening and being heard (2009)
How to become a visionary or Self-Guide to True Astrology (2010) in Russian only
Journeys in search for the meaning of life. A story of those who found it (2012)
     Search for the true meaning of life. Conversations with those who found it (2013) Notes of the spiritual adventurer (2013)
Magic key to the 12 houses of fate (2013)
Moon knots: Rahu and Ketu. Living here and now (2014)
Saturn – the Great Teacher or how to stop suffering and grief and become wise (2015)
How to make a big victory out of any crisis (2015)
Two wives (2016)
These books stood the test of up to 7 republications and some of them are translated to more than 10 languages.
«Journeys  in  search  for  the  meaning  of  life» received a  major  International   award «For the Benefit of the World» in 2012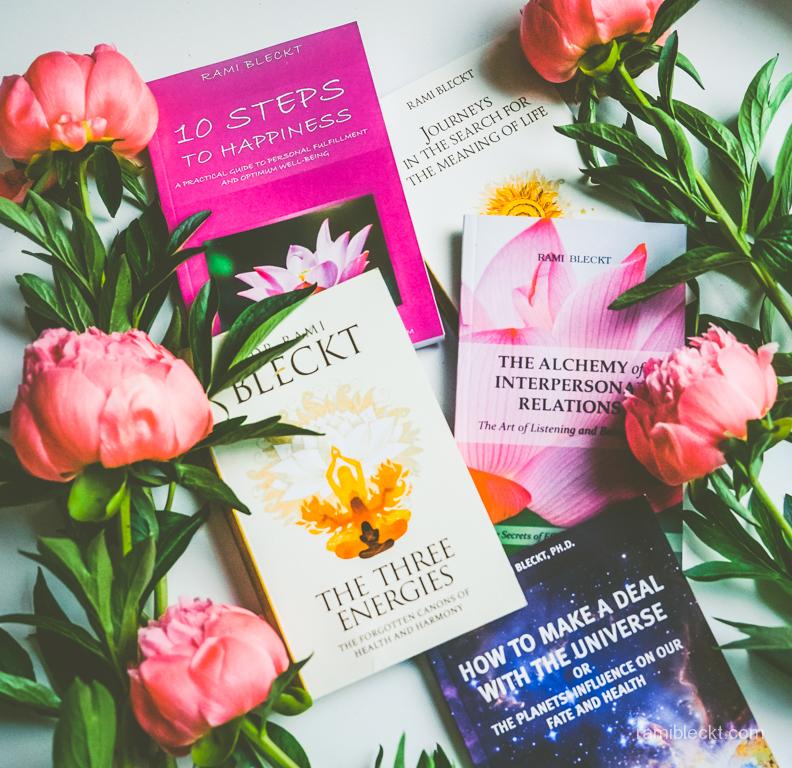 In 2007 Rami launched and became the chief editor of the Russian magazine «Blagodarenie s lubov'yu» — "Gratefulness with Love". At the moment, the magazine has consistent audience in Russia, America, Israel, Germany, Ukraine, Kasakhstan, Hungary, Latvia, Canada, Belgium, England, South Africa and many more. Current circulation reaches 2.5 million.
Rami's Public Initiatives
On volunteer basis Rami directs the International Association of Eastern Psychology. The main objective of this organization is to help people become healthy, happy and harmonious with the guidance of ancient wisdom. Rami is not a follower of any religious or political movement. Himself he has no desire to create any kind of organization.
In 2001 he has created his own school of ancient Indian astrology. Currently the teaching takes place in cities or Russia, Ukraine, Kazakhstan, Latvia, Germany, Czech republic, France, Great Britain and other countries.
Since 2009 the publishing group 'Blagodarenie' has been releasing and distributing Rami's books and organizing his meetings with the readers. In 2016 its executive director has been awarded with 2 prizes: 'The Honorable Citizen of Russian Federation' and 'The Supervisor of The Year'.
Since 2013, he has been holding a unique festival, called "The Personality of the Golden Age", in Hungary. The festival combines education about self-development with the methods of eastern psychology and health and wellness programs.
From March 2006 to 2010 Rami annually held the 'International Festival of the stars of Eastern and Western Psychology' in Israel.
In May 2014 he was awarded with the 'Russian Oscar', the 'Prestige' prize for Russian-speaking population of Canada, which made a cultural input in the social development. The ceremony was attended by the General Consul of Russia, the Canadian government and the mayor of Toronto.
Between 2016 and 2017 he had dedicated 7 months to make a trip around the world with his family, conducting seminars, visiting sacred places and meeting spiritual leaders, masters of psychology and medicine.
Rami with the master of Taoist medicine. Temple «White cloud», Beijing, China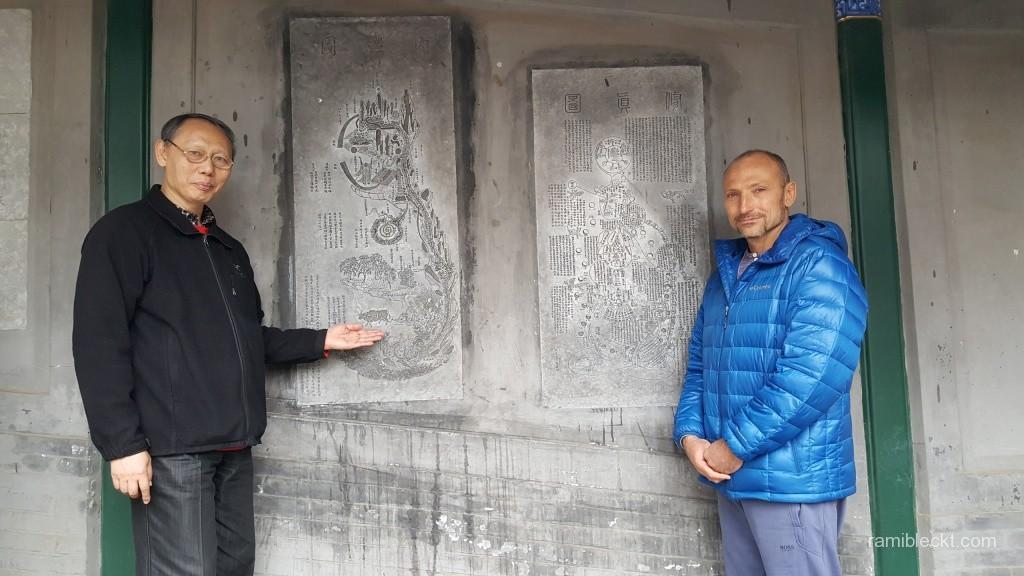 Rami Bleckt is known as a:
Author
Editor
Publisher
Organizer of numerous charities and educational programs
Journalist
Publicist
Spiritual teacher
Philosopher
Business Trainer
Psychologist
Businessman
Consultant
Vedic Astrologist
Doctor of Alternative Medicine
Public Servant
Someone who changes people's lives for the better