Charity wellness retreats "Road to Health, Beauty, Truth and Genuine Spirituality" — yoga classes, lectures and recreation in Vietnam with Swami Sitaramananda, Swami Narayanananda, Rami and Marina Bleckt.
Dear friends! We invite you to two retreats with Swami Sitaramananda, Rami Bleckt and other teachers in Vietnam from 11 to 16 December in Cam Lam and from 17 to 26 December in Dalat!
Our retreats are dedicated to the preparation to and practice of the ancient deep practical knowledge, and is aimed at external and internal harmonization and spiritual progress.
You experience:
* Priceless daily interaction, workshops, kirtan and satsangs with Swami Sitaramananda and Swami Narayanananda
* Lectures and meetings with Rami and Marina Bleckt
* Daily meditation (2 times a day)
* Hatha yoga with Swami Narayanananda
* Daily practice of breathing techniques (pranayama)
* 3 meals a day. Energy-balanced diet with plenty of local fruit and vegetables
* 5-star hotel, located on the coast of the South China Sea.
* As well as inspiring and friendly atmosphere and communication with fellow students and peers.
About the main teachers:
Swami Sitaramananda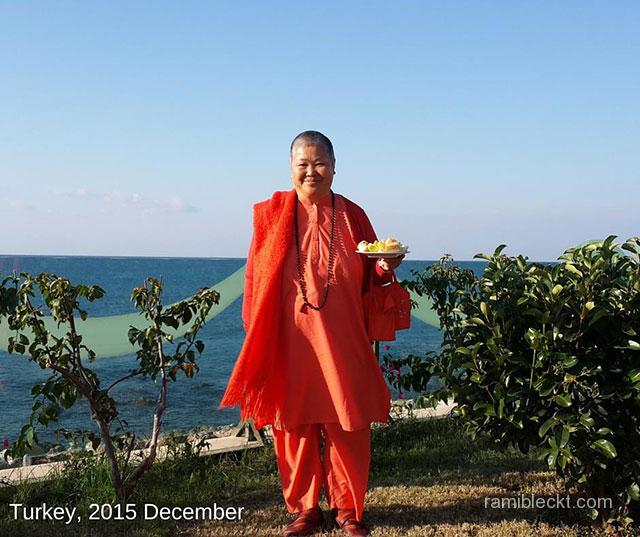 Swami Sitaramananda is a monastic from Saraswati order from the Sankaracharya-Sivananda lineage, expert teacher in Yoga Philosophy and Yogic methods from the 4 classical paths of Yoga for more than 30 years. She is senior disciple of Himalayan Yoga Master Swami Vishnudevananda, who is a direct disciple of H.H. Swami Sivananda of Rishikesh. She is presently acharya of US west coast Centers and Ashrams, as well as Asia, especially Vietnam from where she hails. She met Swami Vishnudevananda in Val Morin, Canada at the Sivananda Ashram Yoga Camp in 1981 and has devotedly served her Guru and her Guru's organization—the International Sivananda Yoga Vedanta Centers—since then. She has been director of the Sivananda Ashram Yoga Farm in Grass Valley, CA for 20 years. Swami Sitaramananda has taught many international Yoga Teachers Training Courses in California, Vietnam, Taiwan and India and is also teaching regularly at the Sivananda Ashram Yoga Retreat in Nassau Bahamas.
She is the author of Positive Thinking Manual, Essentials Yoga Practice and Philosophy (translated in Chinese, Japanese and Vietnamese) and Swamiji Said, a collection of teachings by Swami Vishnudevananda in His Own Words, as well as two poem books. She is responsible for the Vietnamese translation of The Completed Illustrated Book of Yoga by Swami Vishnudevananda. Some of her audio lectures on Yoga Life, articles and webinar presentations can be found on the website yogafarm.org
Swami Narayanananda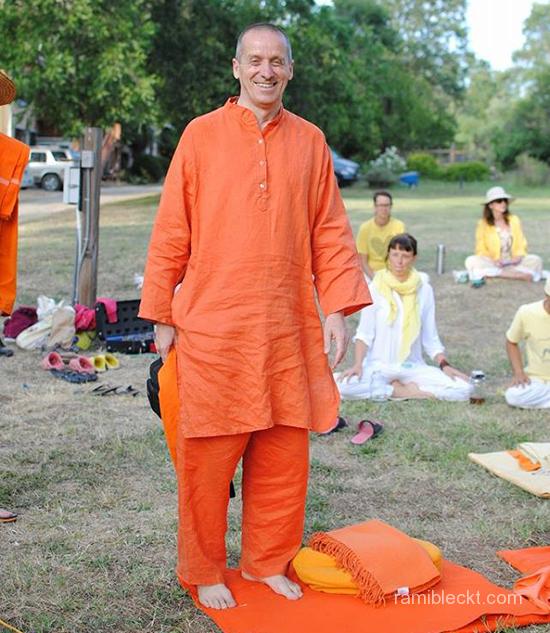 Swami Narayanananda was born in London, England. He is now based at the Sivananda Ashram in Grass Valley, California and teaches internationally. He has been involved full time in Yoga since 1996 and took Teachers training in India in 1999. He is a disciple of Swami Vishnu-devananda and has been a senior teacher of the International Sivananda Yoga Vedanta organization for 17 years, teaching in many countries including India and Vietnam and most recently teaching in our Sivananda Yoga Center, in Chengdu, China. He has been director and teacher in the Sivananda Centers Chicago and New York City. and assistant director of the Sivananda ashram, in Grass Valley, California. Swami Narayanananda teaches Yoga and Meditation internationally and has trained teachers in Yoga Teacher Training and Advanced Yoga Teacher Training courses in the USA, in India, Taiwan and Vietnam.
Rami Bleckt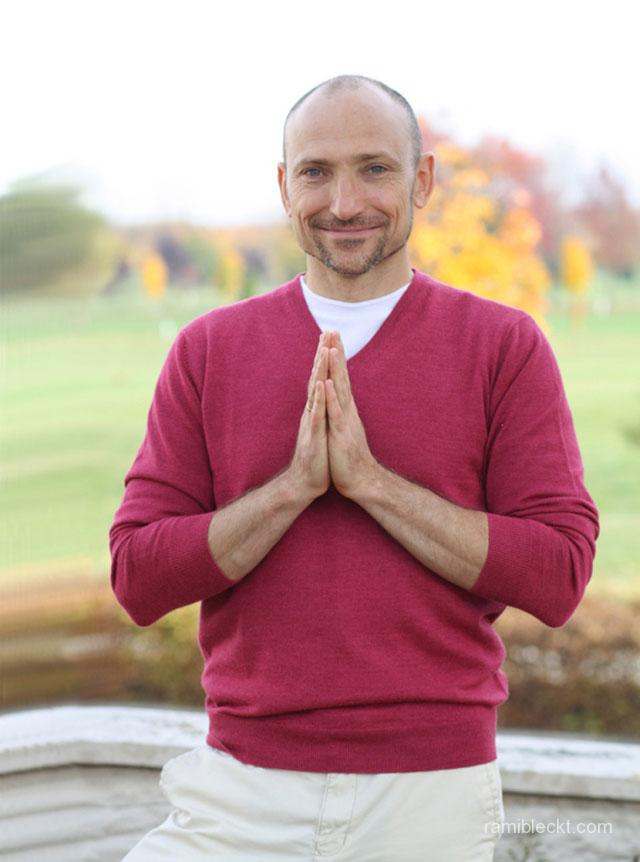 Doctor of Philosophy, Master of Harmonious Development, the one who changes people's lives rapidly for the better. Full bio details
Marina Bleckt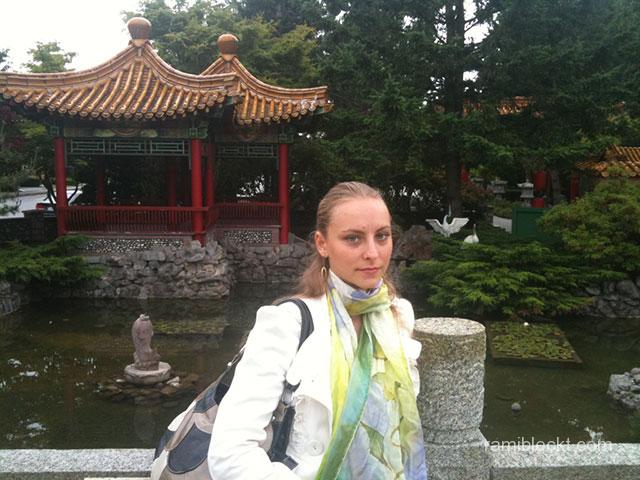 A graduate of York University (Toronto, Canada) with a degree in biology. Took part in research work. Studied with renowned masters of alternative medicine, yoga and psychology. Master of alternative medicine. Yoga Teacher. Conducts seminars in Russia, United States and countries of the European Union.
Schedule:
11/12/16 Arrival
18.00 dinner
19.30 Opening, welcome meeting.
12/12/16 — 15/12/16
06:00 — 8:00 Lecture, satsang*, Kirtan* with Swami Sitaramananda and Narayanananda
08:00 — 9:00 Breakfast
09:30 — 11:30 Yoga with Swami Narayanananda
12:00 — 13:00 Lunch
13:00 -15: 00 Lecture by Swami Sitaramananda
16:00 — 18:00 Free time, beach, massage, walking. Some days will be organized lectures and meetings with Rami and Marina Bleckt
18:00 — 19:00 Dinner
19:30 — 21:00 Lecture, satsang, kirtan with Swami Sitaramananda and  Narayanananda
16/12/16 Departure
06:00 — 08:00 Lecture, satsang*, Kirtan* with Swami Sitaramananda and Narayanananda
08:00 — 9:00 Breakfast
09:30 — 11:30 Yoga with Swami Narayanananda
12:00 — 13:00 Lunch
* Satsang — Spiritual practice and communication with the wise.
* Kirtan — Chanting of holy names, mantras in the Vedic tradition.
Anticipated topics:
What is stress?
How to behave in stressful situations?
How to convert emotions into love.
Meditation and the Mind.
The art of concentration.
How to change once destiny (karma).
How to be a good student and become wise?
If you are interested in other topics, please contact us, we will try to include them in the program.
ACCOMMODATIONS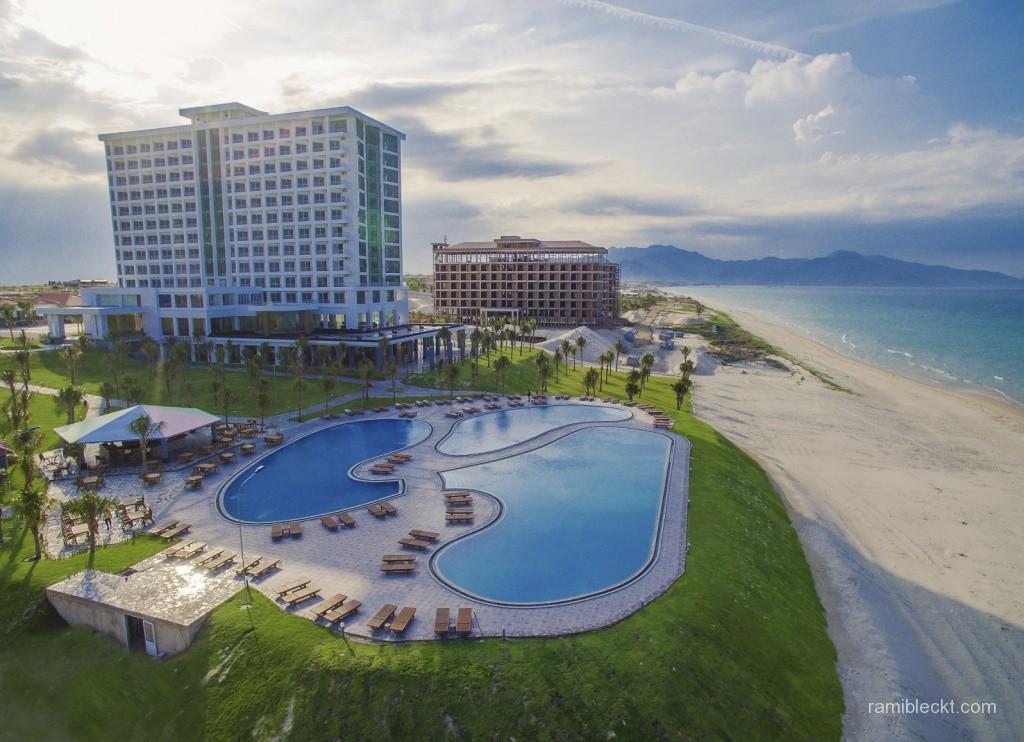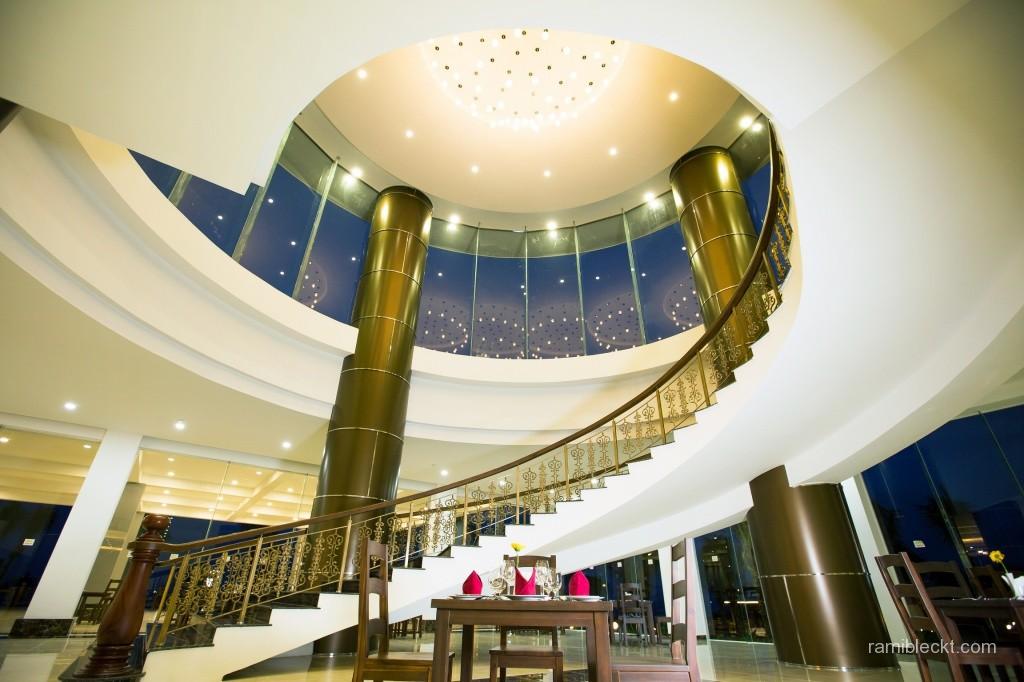 Seated with regal poise on the pristine bay of Cam Ranh and facing a century-old French lighthouse, Golden Peak Resort & Spa is located only 35km north-east of Nha Trang City, on the axis of the national Highway No.1 (South — North). Guests may travel in air-conditioned comfort from anywhere in Nha Trang City. With the Golden Peak Resort a mere 45 minutes drive from Nha Trang or 05 minutes Cam Ranh airport, paradise is never too hard to reach.
Luxury is more than a philosophy or a dream; here it is a tangible reality. For the selected few with refined manners and exquisite taste, those who truly understand the art of living, Golden Peak Resort & Spa boasts of 315 well-appointed Guest Rooms and Suites, sophisticated interiors of a new range of experience and emotion, amidst breathtaking sceneries, close to nature yet with distinctive and elegant design.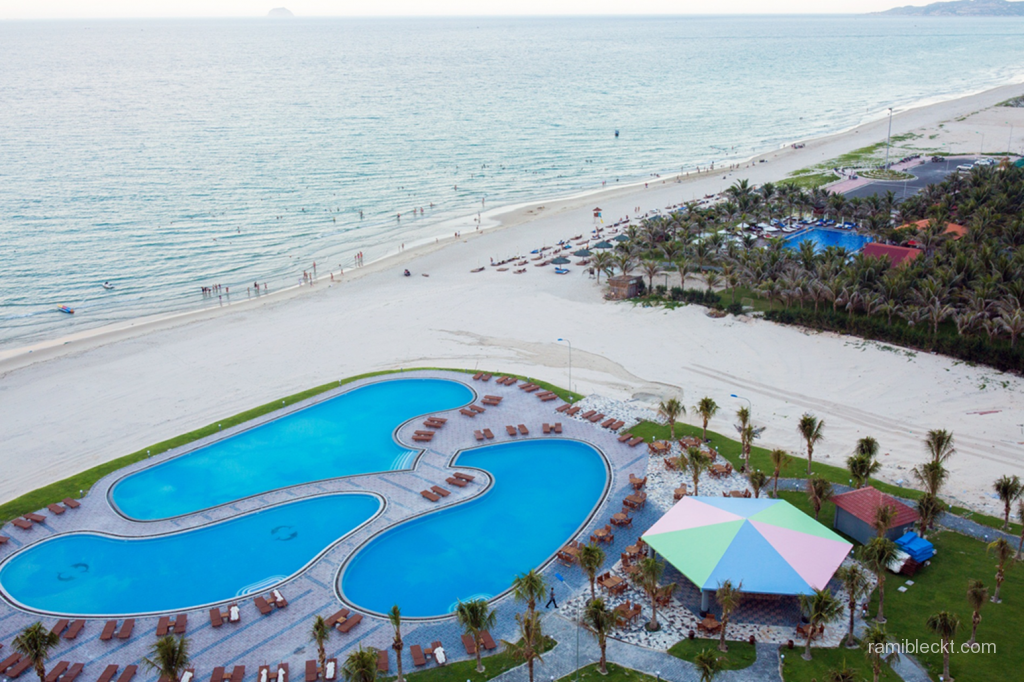 Carefree & Casually Cool located on 25 hectare of land. The moment you walk into Golden Peak Resort & Spa, you officially enter a carefree zone. Golden Peak Resort & Spa is the place where «laid back» was invented, and that vibe is totally contagious. Before long, you'll be footloose and cheerful in a paradise where everything is included. When you're located on the widest stretch of Cam Ranh famous 5-mile Beach, the best place to be is at the water's edge. That's why we've even put 3 swimming pools there. Everything you can possibly imagine is beach side at Golden Peak Resort & Spa — from lively pools to restaurants and bars. Seek adventure, relax, or do both. It's all about spending time with those you love… any way you want.
It is for the ravishing beachfront location that Golden Peak Resort & Spa holds, it is just the ideal place for entertainment. You can get into activities like snorkeling, diving and swimming. They have the necessary framework to take care of your safety.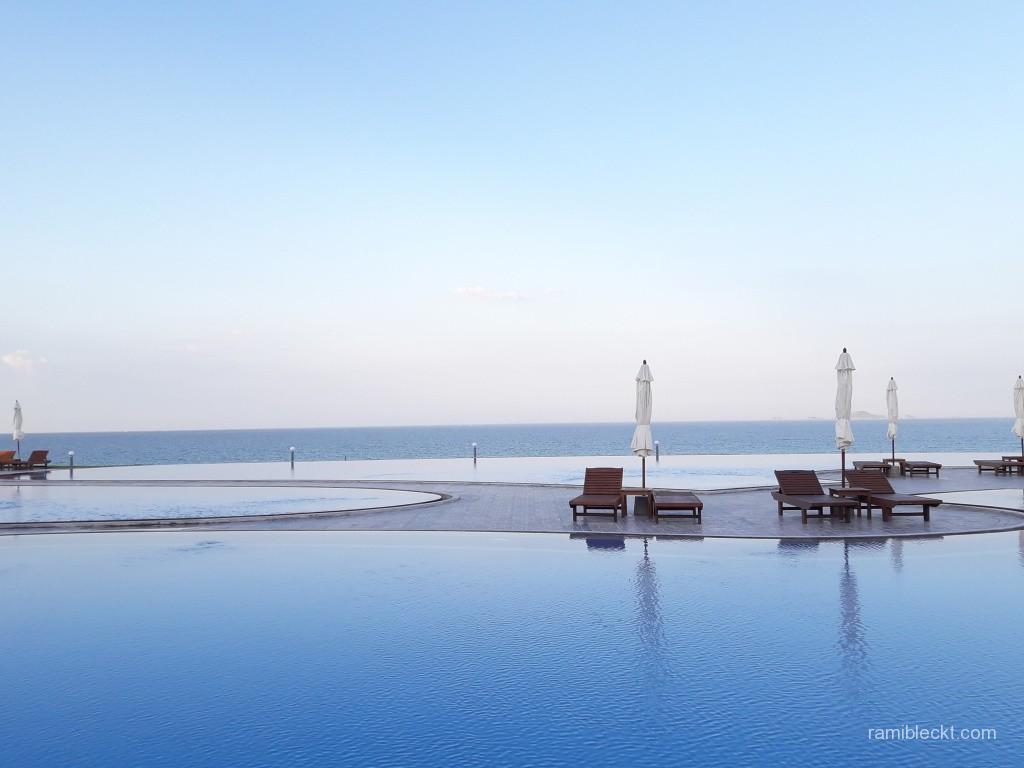 Golden Peak Resort has 03 dining outlets including fountain terrace where our guests can enjoys a wide variety of Asian, International and Vietnamese Culinary Gourmet Masterpieces prepared to perfection by our skilled Executive Chef and his team of Gastronomic specialists.
Next to our Restaurant is the Spa where all of your senses will be embraced by the exquisite fragrances and interior design. This all will make you feel that you are in a different and elegant world.
Everything at Golden Peak Resort & Spa has been designed to take advantage of its position along Cam Ranh Beach famed 5-Mile Beach. Whether in the water or on land, kids and grownups alike can find plenty to keep them entertained, or just totally chilled out. Those looking for some exhilaration can find it here with our array of activities — perhaps with a vigorous game of tennis, or a little windsurfing.
Accommodation in 1-bed and 2-bed spacious, modern DELUXE category rooms offer a spectacular view of the sea!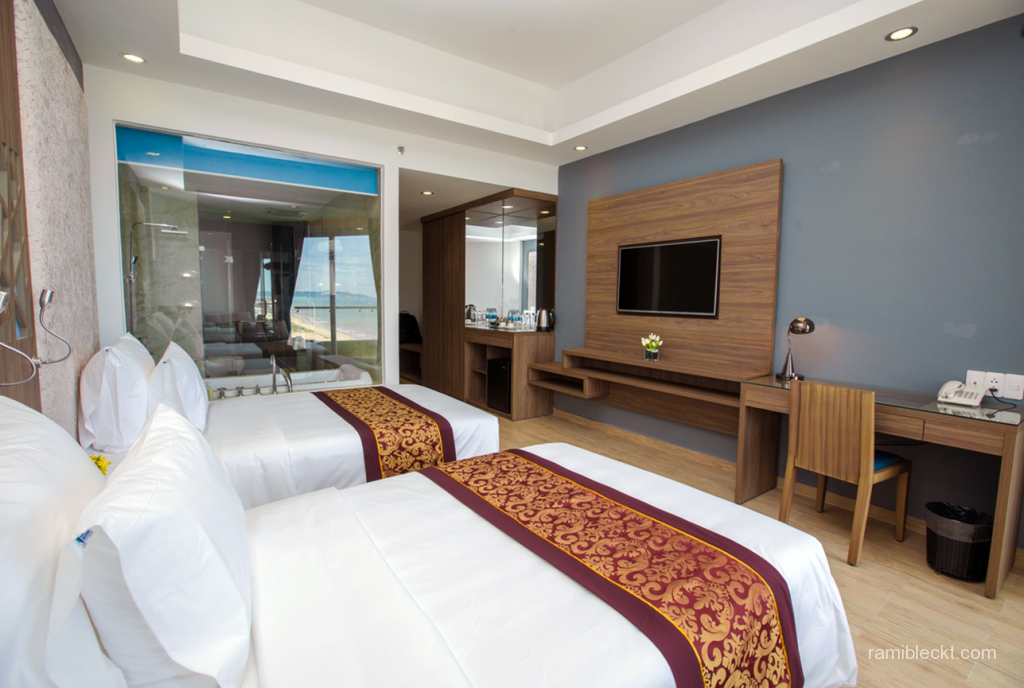 These retreats are donation based. You only pay the cost of the hotel and small direct organizational costs. Rami and Marina Bleckt's programs are without compensation, you can volunteer to donate any amount to them.
Included in the price of the retreat:
— Accommodation at the hotel.
— Transfer from/to Cam Ranh Airport.
— Transfer to Dalat.
— 3-course vegetarian meal.
— Teachers lectures and daily yoga and pranayama.
You need to pay separately for:
— Flights to/from Cam Ranh Airport
— Relaxing massages in the Spa complex.
The cost of the retreat is non-refundable. If you cancel the trip due to change of plans, you can give away your spot to your family and friends.
After the retreat, you can join us for another retreat with Swami Sitaramananda, Swami Narayanananda, Rami and Marina Bleckt in Dalat!
From 17 to 26 December in Sivananda Yoga Resort and Training Center at Dalat, 3 hours drive from Cam Ranh.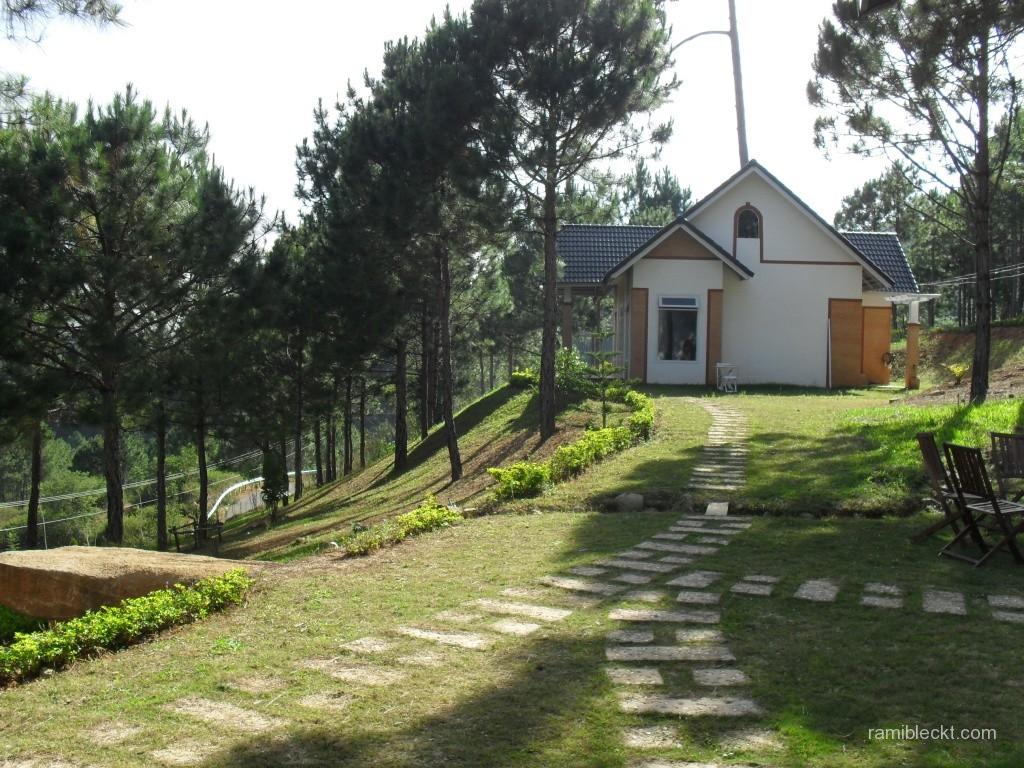 Sivananda Yoga Resort is a haven of tranquility nestled on the lush hill of Tuyen Lam Lake tourist area, commanding spectacular view of the stunning Tuyen Lam and misty valleys. Even it is only 5km away from the center of Da Lat City, you will feel as though you have been transported to a time and place away from the hustle and bustle of the city.
As soon as you enter the resort, get ready to discover and admire the breathtaking view of this 73.4 hectare nature retreat. Be enthralled by the pleasant, peaceful and picturesque landscaping surrounded by magnificent work of nature or simply relax and enjoy cooling fresh breezes.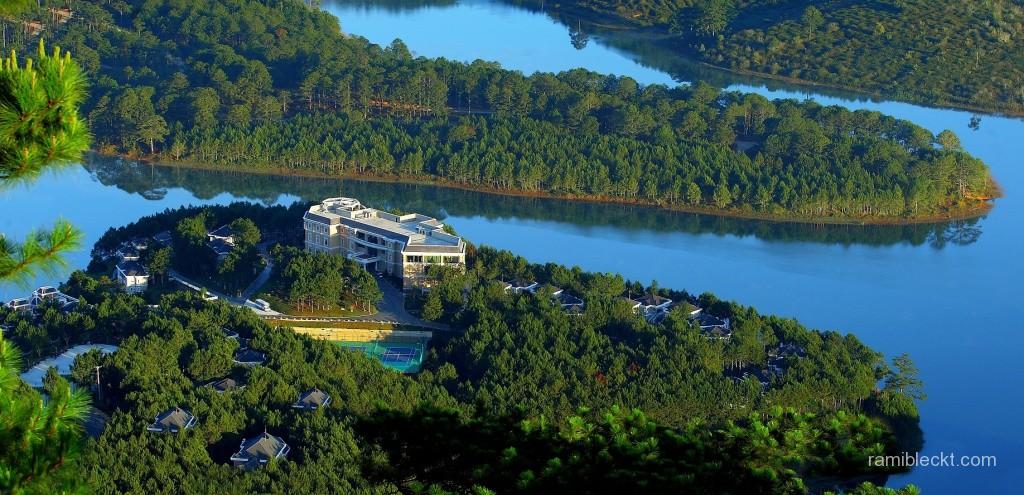 Peaceful area where air is filled with prana, makes this place ideal for yoga! Yoga and meditation classes will be held in a large, beautiful 2-story hall. All rooms are equipped to Western standards, with an en suite bathroom.
 Shared (4 people)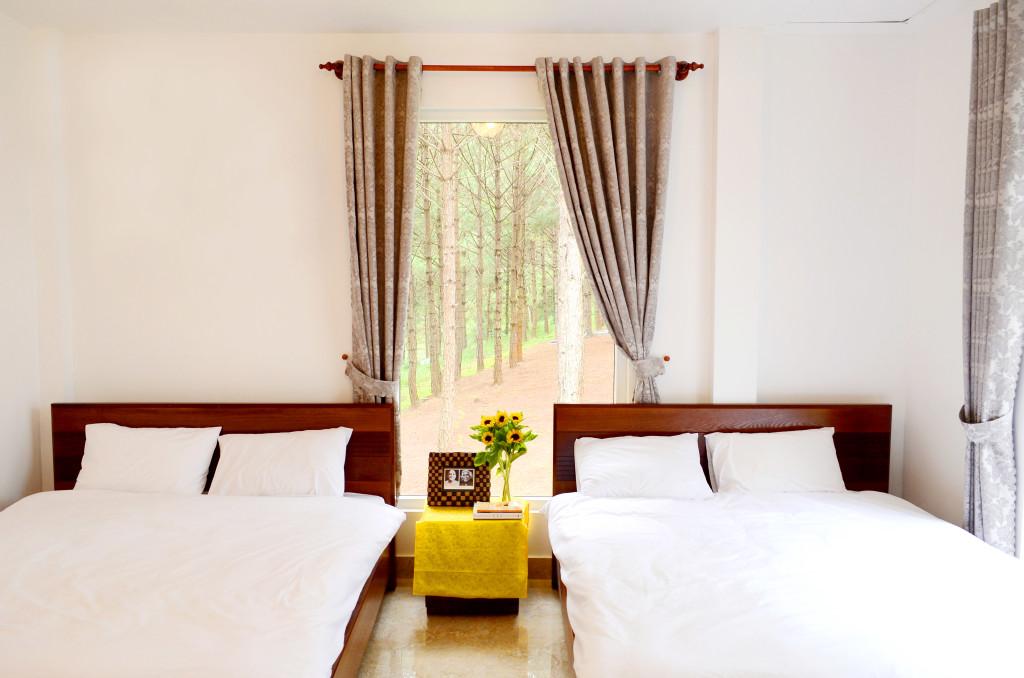 Shared (2 people)
Description
In this 10 days intensive meditation retreat, you will learn to understand your own mind, how to increase your inner strength, and how to practice Yogic meditation techniques including asanas and pranayama and experience peace and inner and outer silence. You will be guided in the art of Self Enquiry and Self Study by experienced teachers Swami Sitaramananda and Swami Narayanananda.
Course schedule
5:30am……………….Wake up
6am……………………Meditation, chanting, lecture
8am……………………Asana and pranayama class
10am………………….Vegetarian Brunch
11am…………………..Karma Yoga
12-2pm……………… Group Meeting with Swami Sitaramananda — personal review of diaries
2-4pm…………………Homework — self enquiry — diary
4-6pm…………………Asana and pranayama
6pm…………………….Vegetarian dinner
8pm…………………….Meditation, chanting and reading
Testimonials
«With the direct and compassionate guidance of Swami Sitaramananda, I had the confidence to clearly look at my emotions, thoughts and actions and the negative and positive results that stem from them.  For me the course was truly transformative!»
— Padma (Nina Nguyen) Toronto, Ontario, Canada
«This is a course that will wake you up to who you really are and accelerate your progress on the spiritual path. Swami Sitaramananda is a brilliant and insightful teacher of the texts. The path ahead is much clearer now.»
— Saraswati
«I now have the answers to so many of my questions.»
— Cynthia, Canada
What to Bring
Slip-on shoes, loose comfortable clothing, writing materials, meditation shawl or blanket, yoga mat, flashlight.  All books and materials are available in our boutique.
Registration 11 to 16 December in Cam Lam: please contact rbleckt@gmail.com for the details
Registration 17 to 26 December in Dalat: please contact vietnamyogaresort@sivananda.org for the details